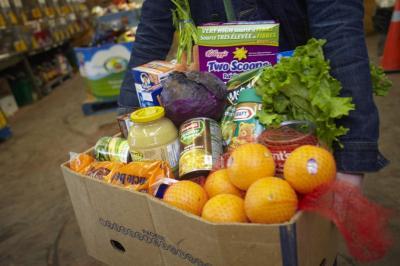 2021-12-06
The first nation-wide analysis of food bank usage since before the pandemic paints a grim picture of hunger in Canada.
According to HungerCount 2021, an annual report produced by Food Banks Canada, Canadians made 1.3 million visits to food banks in March 2021. That's a 20 percent jump from March 2019, the steepest increase in food bank visits since the 2008 economic recession.
One-third of the users were children, one-tenth were seniors, and half were living on social assistance or a disability pension.