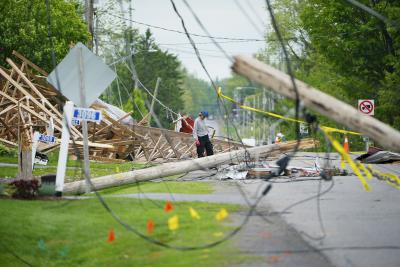 2022-05-30
On Saturday, May 21, a destructive storm tore through parts of Ontario and Quebec. It killed ten people, caused severe property damage, and left many without power.
An emergency alert
As terrible as the tempest was, it could have been worse. The storm raged through some of the most populated areas in Canada. Nearly half of the country's population was affected! And, because of the long weekend, many people were outside when the storm hit.
An emergency phone alert may have saved lives.