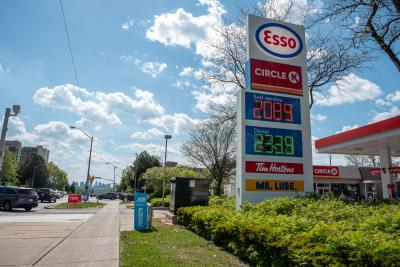 2022-06-06
Have your summer plans changed because of high gas prices? If so, you're not alone!
Canadians are paying more than ever at the gas pumps. On May 15, the average gas price in Canada hit $2.06. That's a new record.
Since mid-April, prices have gone up about 30 cents a litre.
Even a small car such as a Honda Civic has a fuel tank capacity of over 40 litres. An increase of 30 cents a litre means an extra $12.00 every time you fuel up. The bigger the car, the bigger the impact of the price increase. It's enough to make you think twice about a long trip!