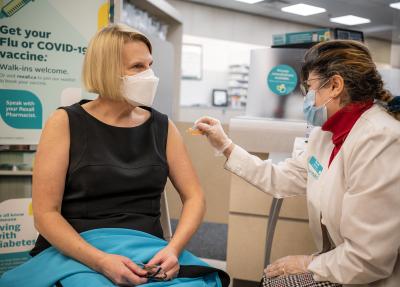 2022-12-05
Scientists at the University of Pennsylvania think they've found a one-and-done influenza shot. This universal vaccine would be effective against every known strain of the flu.
The new vaccine uses mRNA, the same ground-breaking technology used to create the COVID-19 vaccine. It is now in animal trials, where it is producing high levels of antibodies in mice and ferrets.  
What is the flu?
Influenza – the flu – is a highly infectious respiratory illness. Its symptoms include fever, cough, muscle aches, and sometimes diarrhea and vomiting.